Imperial Junk Removal
Three Rivers Junk Removal is the local company you can rely on for junk removal in Imperial!
Imperial Junk Hauling Services
Three Rivers Junk Removal is your go-to local company for junk removal in Imperial, PA. When you've got junk, we're more than happy to take it off your hands!
How it works is simple. All you have to do is book an appointment and we'll handle the rest from there. Just point us to whatever clutter you've got, and we'll be happy to gather it up and load it onto our truck!
Junk Removal Pros Near Imperial
Three Rivers Junk Removal boasts a team of junk removal professionals that knows how to serve you best!
Right on time. We won't keep you waiting! Instead, expect us to be there right on time, every time. We'll give you a courtesy call when we're heading over.
Fully trained. This isn't our first time doing junk removal. We have been fully trained and have taken on many junk removal projects. Rely on us!
Full-service. We do all the hard work! That includes hauling away your junk, loading up the truck, and taking your junk to a local disposal site.
Eco-friendly. Causing needless waste isn't our thing. This is why we strive to recycle junk when we can. We even donate lightly used items.
Upfront Quotes
We'll always tell you the final cost of the job before the job even begins!
First, when we arrive, show us how much junk you'd like us to remove from your property.
We'll determine the truck space needed for the load, then provide you with an upfront quote.
Give us your signature, and the quote is final. This means no hidden fees or surcharges—ever!
Our Imperial Junk Removal Services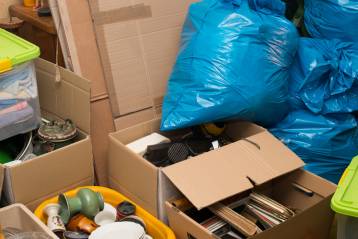 MORE ITEMS WE TAKE
Electronics and TVs
Bagged Trash
Recyclables
Tires
Grills
Old Decorations
How Imperial Junk Removal Works ACCEPT OUR QUOTE
When we make it to your location, we'll want to see the clutter right away. That way, we can provide you with a service quote. Approve it to get started! DISPOSAL
We wouldn't want you to have to wait in line at the landfill, which is why we load your junk onto our truck and handle the disposal process for you.
OUR OTHER SERVICE AREAS
Three Rivers Junk Removal is a veteran-owned business that is proud to serve Southwestern Pennsylvania and its many cities and townships!
REVIEWS
Book Online Now
To Save $20
Book Online Now
To Save $20