Instant Service Quote
Tell Our Team What You Want Gone!
724-882-4535
How Our Junk Removal Service Works Schedule An Appointment
Schedule your cleanout online or call us and we will get you on the schedule. We Call When We're On Our Way
Then we will give you a courtesy call before we arrive. We Arrive Ready To Go
Our crew will bring the muscle, equipment, and truck to handle the cleanout. If You Want It Gone, It's Gone!
You won't have to do a thing. Just show us what goes and we'll do the heavy lifting. We'll Make Sure To Get It All
Before we go, we will make a final sweep to ensure we got everything. Settling Up Is Easy
Our upfront pricing ensures there are never any surprises when the job is complete.
Full-Service Cleanouts
Our full-service commitment means we do ALL the work! All you have to do is call us!
Respectful Service
Three Rivers Junk Removal understands that cleaning out an estate is a big job. Whether you are handling an estate after the death of a loved one or simply downsizing due to life changes, we will handle the job with tact.
Upfront Pricing
We believe in transparent pricing.
Before we begin, we will provide you with a no-cost quote.
Then you will have a chance to review and approve.
Once you give us the thumbs up, we will get to work.
If there are any unexpected changes, we will let you know immediately.
When the job is done, there will be no surprise fees.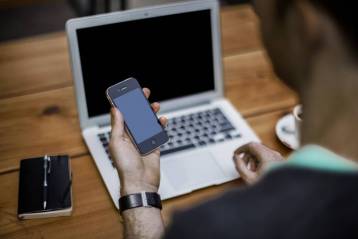 How to Get Started
We provide two easy options for scheduling an estate junk removal appointment.
Schedule Online. Click Book Now, select the date and time you prefer, and then we'll be in touch. We even offer $20 off for online booking!
Schedule by Phone. Of course, you are always welcome to call us at 724-882-4535. After we answer your questions, we will get you on the schedule.
Estate Cleanout Services You Can Trust
Three Rivers Junk Removal is veteran-owned and operated in Natrona Heights.
We take pride in providing our neighbors with the best cleanout and junk removal services in Southwestern Pennsylvania.
You can depend on our crew to bring integrity, hard work, and professionalism to every job.
When you're ready to get started, we'll be ready to serve!
REVIEWS
Local Junk Removal & Hauling Services